Copyright © 2006 Pump Solutions.

About us | Certifications | Products | Projects | Press / Trade shows | Contacts | Privacy policy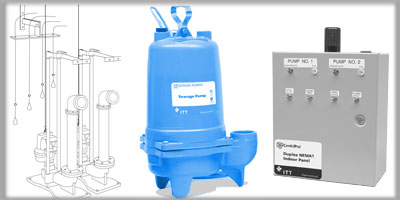 Pumps available: Sewage pumps, non clog, with solid handling capabilities, thermally protected.
Grinder pumps, Storm water and effluents pumps.

Access doors:
Available in aluminum or steel.

Traffic rated as an optional.

Lockable, double and single hatch models.

Fiberglass basins:
With anti-floatation collar, and pre-drilled inlet.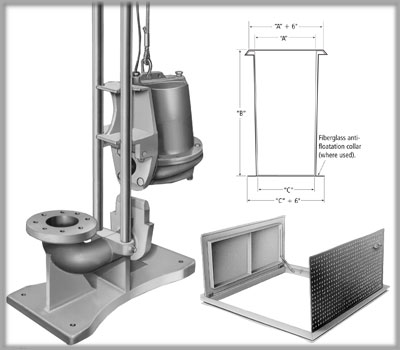 LIFT-O-MATIC™
A complete solution for Contractors. Lift Stations Packages ready to assemble and install. Packages includes pumps (sump, sewage, grinder, etc), control panel, guide rails systems, fiberglass basins, and accesories.

Flow range: 25 - 5000 GPM
TDH range: 0 - 300'
(others options available)

Control Panels : UL Listed, Simplex or Duplex configurations with Audible and Visible ALarms, MAgnetic Contactors, Pump Overloads, H-O-A Switches, Overload Reset, Alarm Test, Alarm Silence.
Panels can be ordered NEMA1, NEMA3R or NEMA4X.